You have skipped the navigation, tab for page content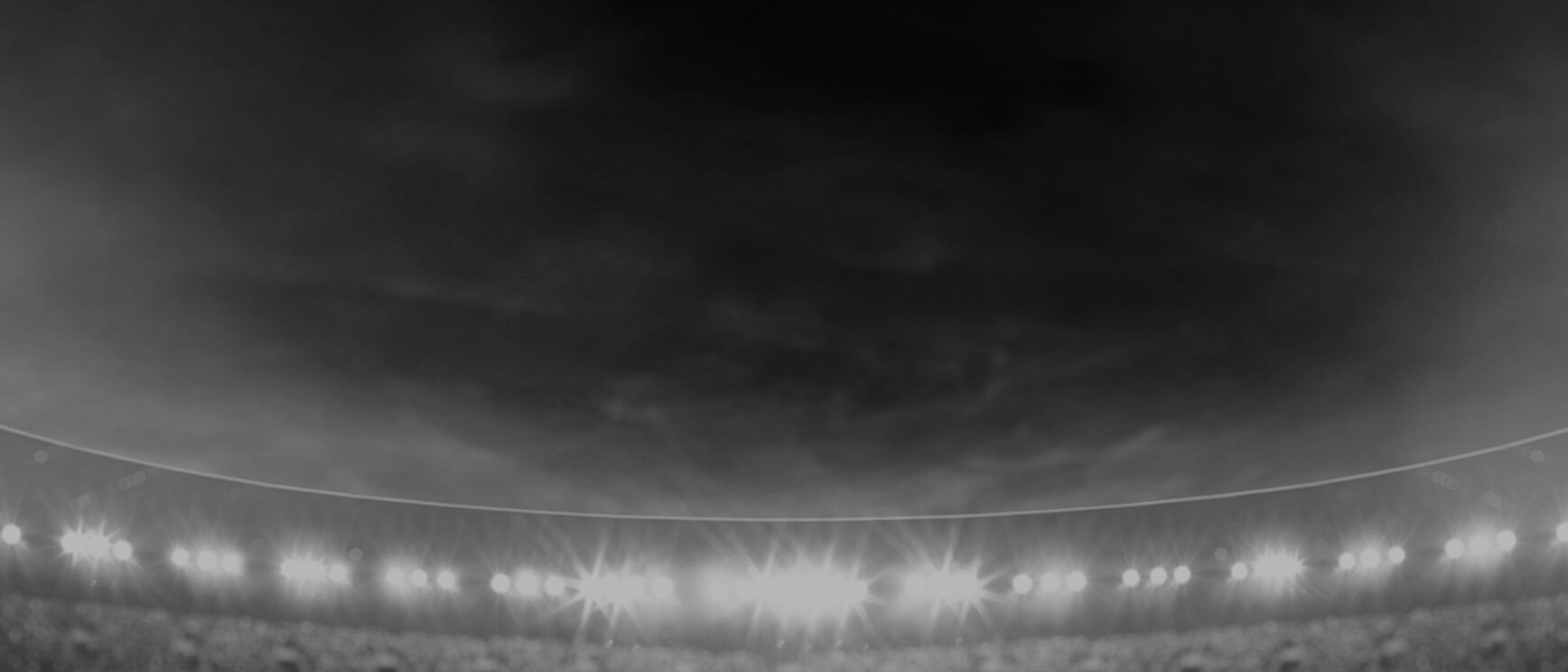 Tohu
Harris
2nd Row
Player Bio
Height:

195 cm

Date of Birth:

07 January 1992

Weight:

112 kg

Birthplace:

Hastings, NZ

Age:

29

Nickname:

T
Debut Club:

Melbourne Storm

Date:

10 March 2013

Opposition:

St George Illawarra

Round:

1
Previous Club:

Melbourne Storm

Junior Club:

Tamatea Sports Club (rugby union)
Biography:

Tohu had been playing rugby union when he was signed by Melbourne after appearing in a trial the Storm ran in Wellington.

He went on to play for the Storm in the NYC from 2010-2012 before making his NRL debut in the opening round of the 2013 season. Earlier he had helped the Storm to win the World Club Challenge encounter with Leeds.

Harris also made his Kiwi debut in the Anzac Test in 2013 after initially being selected as 18th man.

The rangy back rower, also able to play at standoff (a position he has filled at Test level), quickly established himself as a first-choice player for the Storm under Craig Bellamy's tutelage, going on to play in the 2016 grand final loss to Cronulla before tasting premiership success in the 2017 decider against North Queensland.

'T' was a Kiwi regular between 2013 and 2016, featuring in New Zealand's 2014 Four Nations triumph and its 26-12 Anzac Test win in 2015 to complete a run of three straight victories over the Kangaroos. However, he hasn't appeared for the Kiwis since his 16th Test in 2016.

Off contract at the end of the 2017 season, he was signed by the Vodafone Warriors before the campaign started. Injuries restricted his output in 2017, leaving him with 117 appearances for the Storm plus his premiership ring.

Harris was hugely influential in his debut season in Auckland, playing 17 times and helping the Vodafone Warriors reach the NRL finals for the first time since 2011.

However, injury blighted his 2019 campaign. After fronting up in each of the first 13 games of the season he missed the rest of the year with a foot injury; returning for his third season after recovering from surgery.

Harris, his wife Natalie and their son Harlan have settled in central Auckland.

2020 Season
Attack
Line Breaks

1

Line Break Assists

3
Running Metres
Average Running Metres

173

Total Running Metres

3465
Fantasy
Total Points

1205

Average Points

60.2
2020 Season - By Round
2020 Season - By Round
Round
Opponent
Score
Position
Minutes Played
Tries
Goals
Points
Kicking Metres
Try Assists
Linebreaks
Tackle Breaks
Post Contact Metres
Offloads
Receipts
Tackles Made
Missed Tackles
Total Running Metres
Hit Up Running Metres
Kick Return Metres
1
Knights

Lost

20 - 0
2nd Row
80
-
-
-
-
-
-
2
27
-
13
37
2
92
85
-
2
Raiders

Lost

6 - 20
2nd Row
80
-
-
-
19
-
-
3
42
1
21
29
4
161
141
-
3
Dragons

Won

18 - 0
2nd Row
80
-
-
-
-
-
-
-
76
1
25
48
1
227
211
-
4
Panthers

Lost

26 - 0
2nd Row
80
-
-
-
-
-
-
-
88
1
29
56
2
224
217
-
5
Cowboys

Won

37 - 26
2nd Row
80
-
-
-
-
-
-
1
76
-
22
42
-
193
193
-
6
Rabbitohs

Lost

40 - 12
2nd Row
71
-
-
-
-
-
1
1
69
1
25
41
6
191
183
-
7
Storm

Lost

50 - 6
Lock
80
-
-
-
-
-
-
4
54
1
22
50
1
160
143
-
8
Broncos

Won

26 - 16
Lock
80
-
-
-
-
-
-
-
66
-
33
51
5
238
188
-
9
Titans

Lost

16 - 12
Lock
80
-
-
-
-
-
-
-
71
2
25
53
2
172
163
-
10
Sharks

Lost

10 - 46
2nd Row
80
-
-
-
-
-
-
2
46
-
27
36
2
110
92
-
11
Roosters

Lost

10 - 18
2nd Row
80
-
-
-
-
-
-
1
46
1
18
49
-
114
89
13
12
Wests Tigers

Won

20 - 26
2nd Row
60
1
-
4
-
-
-
2
69
-
22
41
-
181
94
69
13
Sea Eagles

Won

22 - 26
2nd Row
75
-
-
-
-
-
-
-
85
-
25
38
1
214
179
27
14
Panthers

Lost

12 - 18
2nd Row
80
-
-
-
-
-
-
1
61
-
20
58
3
142
129
-
15
Bulldogs

Won

14 - 20
2nd Row
64
-
-
-
-
-
-
1
64
-
21
39
1
164
119
12
16
Knights

Won

36 - 6
2nd Row
61
-
-
-
-
-
-
1
77
-
25
26
1
169
141
28
17
Eels

Lost

18 - 24
2nd Row
80
-
-
-
-
-
-
3
90
1
27
47
4
176
176
-
18
Sharks

Lost

22 - 14
Prop
80
-
-
-
-
-
-
3
84
-
23
41
1
202
183
-
19
Raiders

Lost

26 - 14
Prop
73
-
-
-
1
-
-
1
78
-
21
31
3
168
126
37
20
Sea Eagles

Won

40 - 28
Prop
68
-
-
-
-
-
-
-
70
1
29
32
-
159
131
19
Career By Season
Career By Season
Year
Played
Won
Lost
Drawn
Win %
Tries
Goals
Points
Kicking Metres
Kicking Metres Average
Goal Conversion Rate
Forced Drop Outs
Linebreaks
Offloads
Tackles Made
Missed Tackles
Total Running Metres
Average Running Metres
Kick Return Metres
Total Points
Average Points
Storm
2013
25
15
9
1
60%
2
-
8
14
0.54
-
-
2
9
726
31
2,528
101.12
57
707
28.0
Storm
2014
25
14
11
-
56%
-
2
4
60
2.40
66.67%
-
2
8
604
35
2,575
103.00
254
688
27.0
Storm
2015
26
15
11
-
58%
5
3
26
-
-
75.00%
-
6
12
831
49
3,075
118.28
1
1,253
48.0
Storm
2016
27
21
6
-
78%
8
2
36
58
2.16
50.00%
1
10
23
824
36
3,600
133.36
13
1,431
53.0
Storm
2017
14
11
3
-
79%
3
1
14
1
0.05
100.00%
-
5
5
428
28
1,632
116.00
-
637
45.5
Warriors
2018
17
12
5
-
71%
2
-
8
77
4.51
-
1
2
15
588
42
1,982
116.00
22
857
50.4
Warriors
2019
13
5
8
-
38%
2
-
8
102
7.82
-
2
2
8
421
37
1,439
110.00
4
590
45.4
Warriors
2020
20
8
12
-
40%
1
-
4
20
1.02
-
-
1
10
845
39
3,465
173.00
207
1,205
60.2
Career Overall
Career Overall
Year Start
Year End
Played
Won
Lost
Drawn
Win %
Tries
Goals
Points
Kicking Metres
Kicking Metres Average
Goal Conversion Rate
Forced Drop Outs
Linebreaks
Offloads
Tackles Made
Missed Tackles
Total Running Metres
Average Running Metres
Kick Return Metres
Total Points
Average Points
Storm
2013
2017
117
76
40
1
65%
18
8
88
132
1.13
66.67%
1
25
57
3,413
179
13,420
114.00
326
5,027
43.0
Warriors
2018
2020
50
25
25
-
50%
5
-
20
199
3.97
-
3
5
33
1,854
118
6,886
137.00
234
2,644
52.9