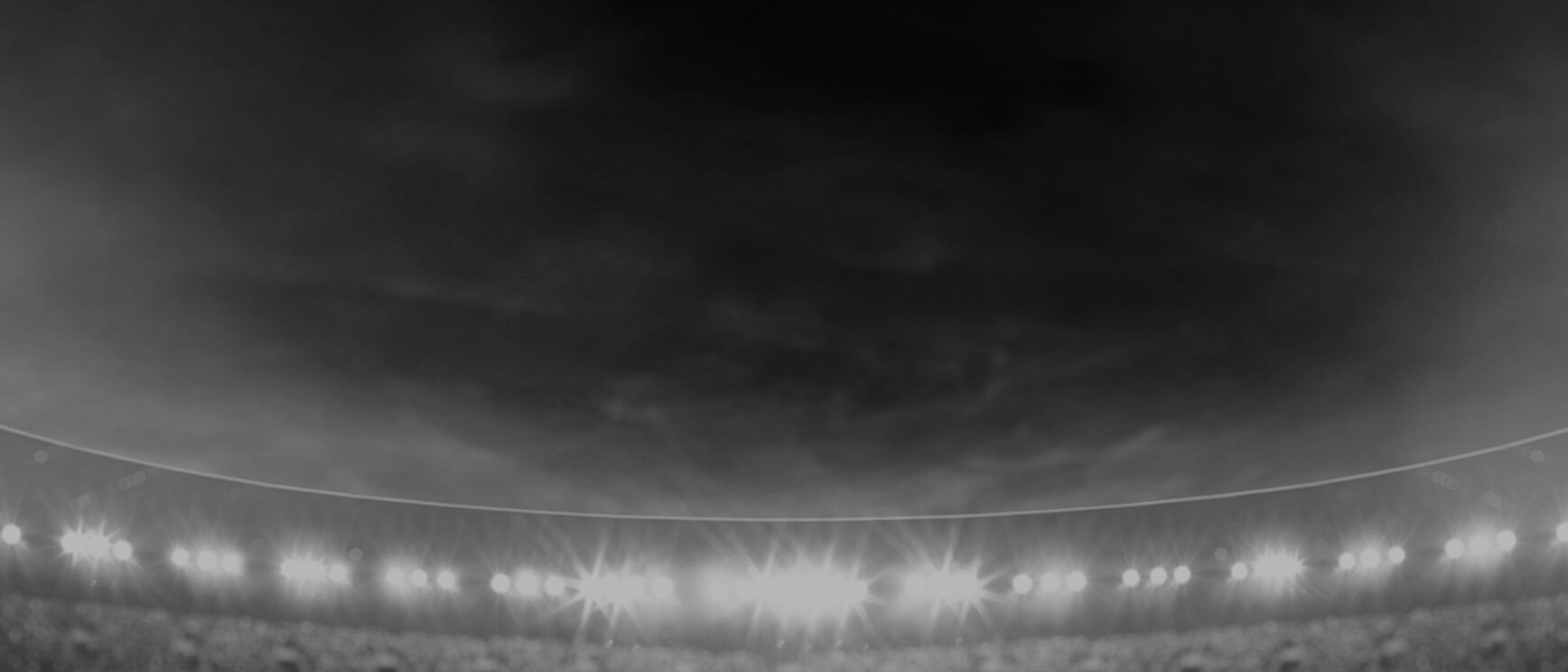 Agnatius
Paasi
Lock
Player Bio
Height:

182 cm
Weight:

111 kg
Age:

26
Date of Birth:

30 November 1991
Birthplace:

Lapaha, TNG
Nickname:

Iggy
Debut Club:

New Zealand Warriors

Opposition:

Brisbane Broncos
Date:

19 July 2014

Round:

19
Previous Club:

Gold Coast Titans
Junior Club:

Mangere East Hawks
Biography:

The powerhouse forward has come back home after signing a two-year contract with the Vodafone Warriors. A 2011 NYC premiership winner with the Vodafone Junior Warriors, he rejoined his first NRL club after making 54 appearances for the Gold Coast Titans over the last three seasons.

He's the third former Vodafone Warrior to confirm his return to Mount Smart Stadium for the 2018 season. The club also secured Kiwi utility back Peta Hiku from Warrington and back rower Matiu Love-Henry from Brisbane after they had played for the Vodafone Warriors at NYC level earlier in their careers. Paasi was the seventh signing for 2018, one of the others being his Gold Coast team-mate Leivaha Pulu. The others secured have been Tohu Harris (Melbourne), Gerard Beale (Cronulla) and Adam Blair (Brisbane) plus Hiku and Love-Henry. They were later followed by Blake Green (Manly).

After his NRL debut for the Vodafone Warriors in 2014, Paasi linked up with the Titans from 2015-2017, playing 18 times in his first season and all 25 in 2016 before injury restricted him to 11 games this year.

He was outstanding at the 2016 NRL Auckland Nines at Eden Park when he helped the Titans to the semi-finals and was named in the team of the tournament. It was the precursor to an impressive NRL campaign when he scored five tries while averaging 11 runs and 105 metres a game as well as 20 tackles a game. His key statistics were similar in his disrupted 2017 season.

A Mangere East Hawks junior, Paasi attended Keebra Park State High School on the Gold Coast before joining the Vodafone Warriors. In his only NYC season in 2011, he played 21 games and was used off the bench in the 31-30 golden point grand final win over the North Queensland Cowboys. He went on to play for the Vulcans (2012-2013) and the Vodafone Warriors (2014) in the New South Wales Cup (now the Intrust Super Premiership) before being signed by the Titans.

Paasi and his partner Chloe have three sons and are expecting a fourth child.
2018 Season
Attack
Tackle Breaks

37

Average Hit Ups

8.9

Post Contact Metres

863
Running Metres
Average Running Metres

101.3

Total Running Metres

2329
Fantasy
Total Points

800

Average Points

34.8
2018 Season - By Round
2018 Season - By Round
Round
Opponent
Score
Position
Minutes Played
Tries
Goals
Points
Kicking Metres
Try Assists
Linebreaks
Tackle Breaks
Post Contact Metres
Offloads
Receipts
Tackles Made
Missed Tackles
Total Running Metres
Hit Up Running Metres
Kick Return Metres
3
Raiders

Won

19 - 20
Lock
19
-
-
-
-
-
-
-
14
-
3
17
3
26
26
-
4
Roosters

Won

6 - 30
Prop
38
-
-
-
-
-
-
1
25
3
13
9
2
73
73
-
5
Cowboys

Won

22 - 12
Prop
30
-
-
-
-
-
-
-
37
-
8
22
1
75
75
-
6
Broncos

Lost

18 - 27
Prop
40
-
-
-
-
-
-
3
28
1
13
26
5
111
71
39
7
Dragons

Won

20 - 12
Prop
33
-
-
-
-
-
-
-
18
1
9
27
3
70
55
12
8
Storm

Lost

50 - 10
Prop
32
-
-
-
-
-
-
-
16
2
6
14
1
47
36
11
9
Wests Tigers

Won

26 - 4
Prop
41
-
-
-
-
-
-
4
56
4
19
15
1
171
137
33
10
Roosters

Lost

0 - 32
Prop
33
-
-
-
-
-
-
-
24
2
10
23
1
101
64
37
11
Eels

Won

14 - 24
Prop
44
-
-
-
12
-
-
1
40
1
16
22
2
104
93
10
12
Rabbitohs

Lost

10 - 30
Prop
46
1
-
4
-
-
1
3
36
-
15
27
2
112
104
7
14
Sea Eagles

Won

14 - 34
Prop
47
-
-
-
-
-
-
4
57
1
15
22
7
141
129
12
15
Cowboys

Won

16 - 23
Prop
29
-
-
-
-
-
-
-
27
1
7
19
2
73
56
17
16
Sharks

Lost

15 - 18
Prop
56
-
-
-
19
-
-
1
57
1
14
36
5
132
79
53
17
Panthers

Lost

36 - 4
Prop
38
-
-
-
-
-
-
-
20
-
7
23
3
60
53
6
18
Broncos

Won

6 - 26
Prop
45
1
-
4
-
-
3
5
50
2
14
24
5
160
124
35
19
Storm

Lost

6 - 12
Prop
41
-
-
-
-
-
-
-
38
2
11
25
1
88
85
3
20
Titans

Lost

36 - 12
Prop
49
-
-
-
-
-
-
3
49
1
12
26
3
102
79
16
21
Dragons

Won

12 - 18
Prop
34
-
-
-
-
-
-
3
28
-
7
30
1
67
67
-
22
Knights

Won

20 - 4
Prop
35
-
-
-
-
-
-
1
49
1
12
25
2
109
109
-
23
Bulldogs

Lost

27 - 26
Prop
43
-
-
-
-
-
-
-
34
-
13
22
2
120
96
12
24
Panthers

Won

36 - 16
Prop
38
1
-
4
-
-
1
2
43
1
10
16
2
91
73
12
25
Raiders

Won

20 - 16
Prop
57
-
-
-
-
-
-
2
76
-
13
28
1
177
111
66
26
Panthers

Lost

27 - 12
Prop
48
-
-
-
-
-
-
4
41
2
9
19
1
109
56
53
Career By Season
Career By Season
Year
Played
Won
Lost
Drawn
Win %
Tries
Goals
Points
Kicking Metres
Kicking Metres Average
Tackle Breaks
Post Contact Metres
Offloads
Tackles Made
Missed Tackles
Total Running Metres
Average Running Metres
Kick Return Metres
Total Points
Average Points
Warriors
2014
1
-
1
-
-
-
-
-
-
-
-
21
1
13
1
54
54.10
19
13
13.0
Titans
2015
18
7
11
-
39%
2
-
8
45
2.49
21
608
9
384
48
1,518
84.35
26
554
30.8
Titans
2016
25
11
13
1
44%
5
-
20
59
2.36
36
865
24
500
69
2,633
105.34
482
797
31.9
Titans
2017
11
4
7
-
36%
-
-
-
-
-
7
382
7
205
27
1,109
100.84
184
281
25.6
Warriors
2018
23
13
10
-
57%
3
-
12
31
1.35
37
863
26
517
56
2,329
101.27
441
800
34.8
Career Overall
Career Overall
Year Start
Year End
Played
Won
Lost
Drawn
Win %
Tries
Goals
Points
Kicking Metres
Kicking Metres Average
Tackle Breaks
Post Contact Metres
Offloads
Tackles Made
Missed Tackles
Total Running Metres
Average Running Metres
Kick Return Metres
Total Points
Average Points
Titans
2015
2017
54
22
31
1
-
7
-
28
104
1.92
64
1,855
40
1,089
144
5,261
97.00
692
1,642
30.4
Warriors

2014

2018

2014

2018
24
13
11
-
-
3
-
12
31
1.29
37
884
27
530
57
2,383
99.00
460
815
34.0