You have skipped the navigation, tab for page content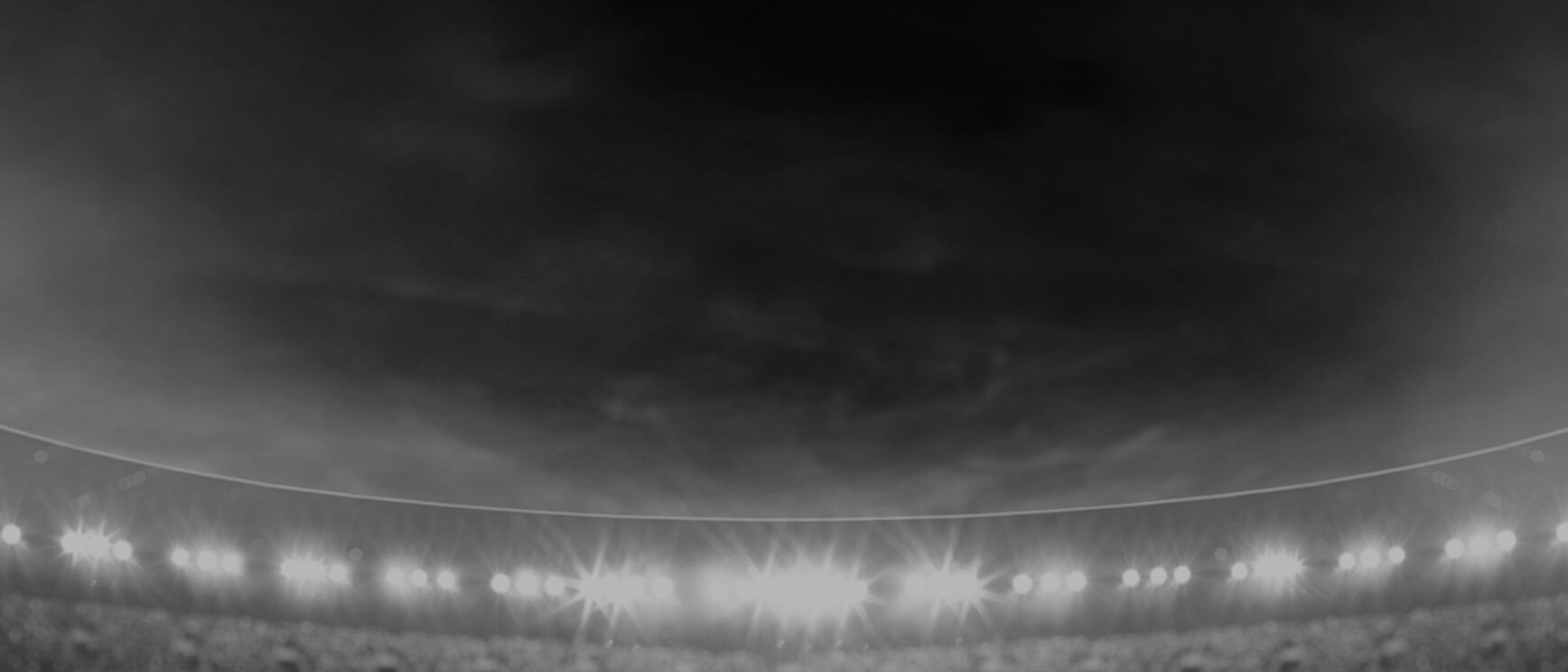 Adam
Blair
2nd Row
Player Bio
Height:

188 cm

Date of Birth:

20 March 1986

Weight:

109 kg

Birthplace:

Whangarei, NZ

Age:

34

Nickname:

Blairy
Debut Club:

Melbourne Storm

Date:

02 April 2006

Opposition:

Wests Tigers

Round:

4
Previous Clubs:

Melbourne Storm, Wests Tigers, Brisbane Broncos

Junior Club:

Northland Carvers (Northland, NZ)
Biography:

'Blairy' capped his second campaign with the Vodafone Warriors by becoming just the third New Zealand player to join the NRL's 300-game club behind Ruben Wiki (312) and Simon Mannering (301). He reached the milestone in the 14th-round match against Gold Coast in June.

And in November he added another layer to his career achievements when he played his 50th Test for the Kiwis in the first of two Tests against the Great Britain Lions. He is only the second New Zealander to reach the milestone (after Wiki) and just the ninth player in history to join the 50-Test club.

Adam is on an impressive list of Kiwi captains who have played for the Vodafone Warriors. Others have been Dean Bell, Stephen Kearney, Duane Mann, Matthew Ridge, the late Quentin Pongia, Stacey Jones and Wiki as well as his long-time New Zealand teammate Mannering.

'Blairy' joined the Vodafone Warriors in 2018 after three consecutive finals campaign with the Broncos following his move to the Brisbane club in 2015. He immediately boosted that to four straight post-season stints after helping the Vodafone Warriors to their first taste of final football since 2011.

He was in Melbourne's grand final-winning team in 2009, played in the Storm's beaten grand final sides in 2006 and 2008 and then for the Broncos when they lost the 2015 decider to North Queensland in extra time.

The Whangarei-born Blair has been one of the NRL's most durable players.
He played all 27 games for the Broncos in 2017 and averaged 24 games a season across 11 campaigns, missing just 17 of a possible 282 games.

He has been ever-present in the Kiwis' title successes during his Test career, which grew to 48 appearances following New Zealand's 2018 end-of-season internationals against the Kangaroos and England.

Blair started at prop in the landmark Rugby League World Cup victory over Australia in 2008 and in the Four Nations successes against the Kangaroos in 2010 and 2014. He also played in the 2006 Tri-Nations final and was involved in the Kiwis' Four Nations campaigns in 2009, 2011 and 2016; the only major tournament he has missed has been the 2013 Rugby League World Cup.

In 2019 he helped the Kiwis to their first series win over Great Britain/England when they clinched a 2-0 triumph with a 23-8 win over the Lions in Christchurch.
2020 Season
Attack
Line Breaks

2

Line Break Assists

0
Running Metres
Average Running Metres

87

Total Running Metres

1658
Fantasy
Total Points

630

Average Points

33.2
2020 Season - By Round
2020 Season - By Round
Round
Opponent
Score
Position
Minutes Played
Tries
Goals
Points
Try Assists
Linebreaks
Tackle Breaks
Post Contact Metres
Offloads
Receipts
Tackles Made
Missed Tackles
Total Running Metres
Hit Up Running Metres
Kick Return Metres
1
Knights

Lost

20 - 0
2nd Row
68
-
-
-
-
-
1
31
1
16
31
6
104
104
-
2
Raiders

Lost

6 - 20
Lock
64
-
-
-
-
-
1
24
-
17
31
3
88
70
-
3
Dragons

Won

18 - 0
Prop
53
-
-
-
-
-
1
37
-
19
29
1
122
122
-
4
Panthers

Lost

26 - 0
Prop
48
-
-
-
-
-
-
33
-
12
31
3
91
82
-
5
Cowboys

Won

37 - 26
Lock
54
-
-
-
-
-
1
52
1
20
27
1
157
127
18
6
Rabbitohs

Lost

40 - 12
Lock
61
-
-
-
-
-
1
50
1
15
36
2
114
114
-
7
Storm

Lost

50 - 6
Prop
45
-
-
-
-
1
1
34
-
11
30
1
89
83
-
8
Broncos

Won

26 - 16
Prop
47
-
-
-
-
-
-
32
1
15
25
2
124
103
7
9
Titans

Lost

16 - 12
Prop
39
-
-
-
-
-
-
34
1
12
16
1
81
81
-
10
Sharks

Lost

10 - 46
Prop
26
-
-
-
-
-
-
18
1
7
16
4
50
50
-
11
Roosters

Lost

10 - 18
Interchange
39
-
-
-
-
-
-
26
-
7
35
-
43
43
-
12
Wests Tigers

Won

20 - 26
Interchange
29
-
-
-
-
-
1
22
-
6
20
1
54
54
-
13
Sea Eagles

Won

22 - 26
Interchange
24
-
-
-
-
-
1
32
-
8
20
2
88
69
18
14
Panthers

Lost

12 - 18
Interchange
45
-
-
-
-
-
-
26
-
7
33
-
60
60
-
15
Bulldogs

Won

14 - 20
Interchange
40
-
-
-
-
1
-
37
2
13
20
-
108
72
-
16
Knights

Won

36 - 6
Interchange
33
-
-
-
-
-
-
26
-
9
29
-
49
49
-
17
Eels

Lost

18 - 24
Interchange
33
-
-
-
-
-
-
16
-
7
26
-
48
28
20
18
Sharks

Lost

22 - 14
Interchange
33
-
-
-
-
-
-
30
1
10
23
1
77
60
17
19
Raiders

Lost

26 - 14
Interchange
55
-
-
-
-
-
-
50
2
14
29
1
101
80
21
Career By Season
Career By Season
Year
Played
Won
Lost
Drawn
Win %
Tries
Goals
Points
Kicking Metres
Kicking Metres Average
Linebreaks
Offloads
Tackles Made
Missed Tackles
Total Running Metres
Average Running Metres
Kick Return Metres
Total Points
Average Points
Storm
2006
16
12
4
-
75%
-
-
-
15
0.94
-
14
299
44
1,064
66.00
13
-
-
Storm
2007
8
7
1
-
88%
-
-
-
-
-
-
13
151
12
553
69.00
-
-
-
Storm
2008
27
19
8
-
70%
1
-
4
-
-
1
11
506
36
1,560
57.00
-
-
-
Storm
2009
25
17
7
1
68%
2
-
8
-
-
3
35
614
50
1,923
76.00
-
-
-
Storm
2010
22
12
10
-
55%
1
-
4
-
-
3
28
575
72
1,432
65.00
-
-
-
Storm
2011
23
19
4
-
83%
1
-
4
-
-
2
24
591
65
1,905
82.00
-
-
-
Wests Tigers
2012
23
10
13
-
43%
3
-
12
8
0.35
3
15
644
77
1,657
72.00
-
-
-
Wests Tigers
2013
24
7
17
-
29%
1
-
4
1
0.04
1
16
619
49
2,009
83.75
174
426
17.0
Wests Tigers
2014
24
10
14
-
42%
-
-
-
-
-
-
31
678
55
2,041
85.04
-
756
31.0
Broncos
2015
23
17
6
-
74%
1
-
4
-
-
1
26
671
26
2,193
95.37
372
900
39.0
Broncos
2016
24
15
9
-
63%
-
-
-
-
-
1
29
593
36
2,066
86.12
265
797
33.0
Broncos
2017
27
17
10
-
63%
1
-
4
-
-
2
45
662
52
2,315
85.00
338
882
32.7
Warriors
2018
23
15
8
-
65%
1
-
4
-
-
2
31
693
65
1,354
58.00
42
779
33.9
Warriors
2019
22
7
14
1
32%
2
-
8
9
0.40
2
31
754
51
1,521
69.00
-
847
38.5
Warriors
2020
19
7
12
-
37%
-
-
-
-
-
2
11
507
29
1,658
87.00
102
630
33.2
Career Overall
Career Overall
Year Start
Year End
Played
Won
Lost
Drawn
Win %
Tries
Goals
Points
Kicking Metres
Kicking Metres Average
Linebreaks
Offloads
Tackles Made
Missed Tackles
Total Running Metres
Average Running Metres
Kick Return Metres
Total Points
Average Points
Storm
2006
2011
121
86
34
1
71%
5
-
20
14
0.12
9
125
2,735
277
8,432
69.00
13
-
-
Wests Tigers
2012
2014
71
27
44
-
38%
4
-
16
9
0.13
4
62
1,941
181
5,708
80.00
174
1,492
21.0
Broncos
2015
2017
74
49
25
-
66%
2
-
8
-
-
4
100
1,925
113
6,573
88.00
976
2,554
34.5
Warriors
2018
2020
64
29
34
1
45%
3
-
12
9
0.14
6
73
1,954
145
4,534
70.00
144
2,248
35.1